Shank Us Later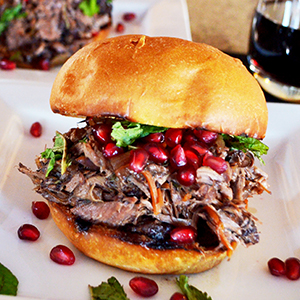 We know you want that "melt off the bone" kind of dinner. This is why the shank is the way to go when you're looking for that wow factor for your next meal.  Lean on fat but big on flavor, this meaty shank is ideal for braising and slow cooking. Here's the inspiration you've been looking for.
Pulled Lamb Sandwich with Pomegranate Port Wine Sauce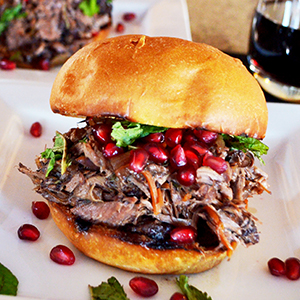 You won't have to pull anyone's arm to eat this delicious Pulled Lamb Burger!
Filipino-Style Lamb Shank Stew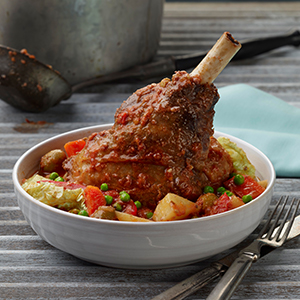 This stew is a version of the festive Filipino caldereta. Often made with goat meat, Australian lamb is substituted here, along with the traditional additions of liver spread, tomatoes and olives. It's often served with a side of steamed white rice.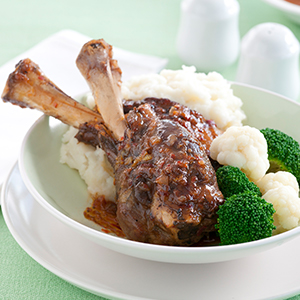 These delicious shanks can be enjoyed with steamed vegetables.
Mediterranean Braised Lamb Shanks with Buttermilk Mash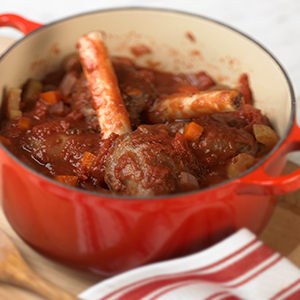 Enjoying a casual night in? This is a perfect comfort food for those nights when you want to indulge a little. Enjoy with a glass of red wine and Italian bread to soak up the juices.
For more recipes, cooking instructions, and information visit http://www.opalvalleylamb.com/ today!