Host a Virtual Easter Dinner Party!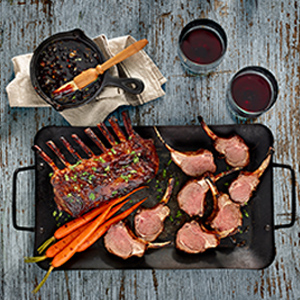 Now more than ever it's important to continue to have social connections with one another. Although, that may mean we can't physically be with loved ones, we can still connect virtually.
What better excuse to connect than on a holiday! This Easter may be a little different, but that doesn't mean you can't enjoy a delicious dinner with Opal Valley Lamb while making new memories with loved ones from a far.
Just as planning ahead for any holiday gathering is priority, make your virtual Easter dinner a priority as well. Check in with family and friends in advance to see if they know how to connect with you online, then send out a meeting time to ensure everyone knows when and at what time. Here's the fun part. Start sharing recipe ideas! It's time to truly dive into your culinary senses – why not, right?
Once you've narrowed down a date, time and recipe ideas, it's time to cook! We've selected some of our favorite Easter eats we know you'll love.
Cherry & Herb Filled Leb of Lamb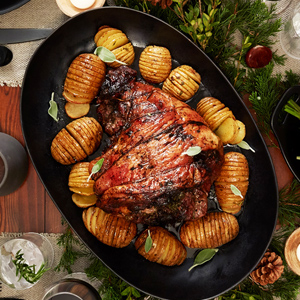 This delicious Cherry & Herb Filled Leg of Lamb pairs perfectly with Mini Hasselback Potatoes. Guaranteed to be a family favorite! Requires 1 hour of cook-time.
Opal Valley® Australian Lamb Miso Roasted Rack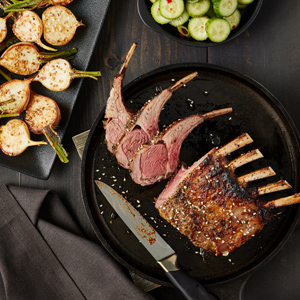 Who says you can't think outside of the Easter box and create these tasty Miso Roasted Lamb Racks? Cover and roast until the lamb reaches an internal temperature of 140° F.
Moroccan-Style BBQ Grilled Rack of Lamb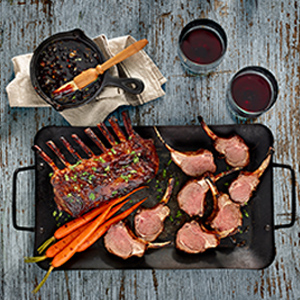 The rich and tender meat of a grilled rack of lamb is adorned with this sweet, spicy and sticky Moroccan flavored barbeque sauce.
For more recipes, cooking instructions, and information visit http://www.opalvalleylamb.com/ today!