Love Your Leftovers!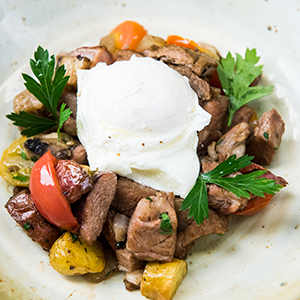 It's no secret that one of the joys of the holiday season are the endless amounts of leftovers. Are we right?
Whether you're into leftovers or not – you sure don't want to miss out on these tasty and creative ideas to enjoy Opal Valley Lamb post-holidays… Or any time for that matter.
Here are 4 recipes you can turn into leftovers for breakfast, lunch or dinner.
Do you have leftover braised lamb and no idea what to make for breakfast? Try this Lamb Hash with Poached Eggs for a delightfully different breakfast!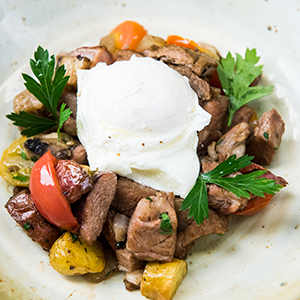 We all know that when the holiday season hits, so can the copious amounts of food – and while we cherish this, sometimes it's nice to sit back and just enjoy a light salad post-holiday parties. Here is one you'll love with lamb.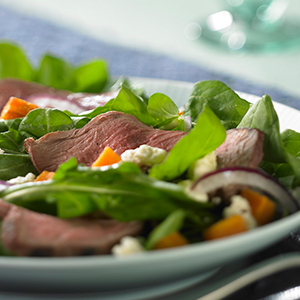 Reheat your leg of lamb from last night's dinner and place one quarter of the meat inside each pita pocket, top with sliced cucumber, and garnish with tzatziki sauce.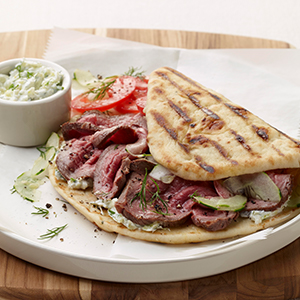 Leftover lamb loin goes perfectly with noodles, peas and your choice of nuts! An easy to make lunch or dinner.