Celebrate the Flavors of the Season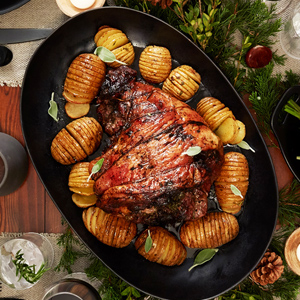 The nights are a little cooler, the morning air is a little crisper and the smell of harvest season has sprung. Whether you're opting for a relaxed cozy night in or you want to be the host with the most, we've got you covered with delicious recipes fit for the autumn months.
Cherry & Herb Filled Leg of Lamb
Really want to impress your guests for your Friday night shindig? Try this Opal Valley Cherry & Herb Filled Leg of Lamb and your guests will be running back for more! Roast in the oven at 375°F for about 60 minutes while you prep your sides. This hearty and flavorful meal will be the talk of the night.
https://opalvalleylamb.com/cherry-herb-filled-leg-of-lamb/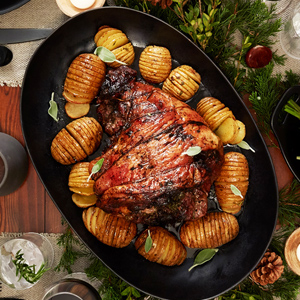 Slow Roasted Lamb Shoulder with Layered Potatoes
Can you delicious? Nothing beats the smell of delicious lamb being slow roasted in the kitchen. What's even better is that you'll get to enjoy this delightful dish when it's done. Tender, crispy and oh so delicious.
https://opalvalleylamb.com/slow-roasted-lamb-shoulder-with-layered-potatoes/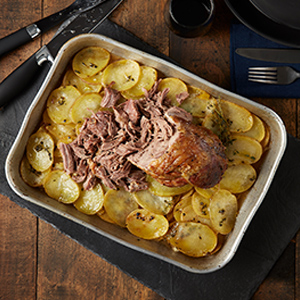 Lamb Miso Roasted Rack
These Opal Valley Lamb Racks were made for sharing! That's if you don't eat them yourself first! Rest. Slice. Serve and you're ready for an epic meal!
https://opalvalleylamb.com/opal-valley-australian-lamb-miso-roasted-rack/