Easy Weeknight Lamb Salads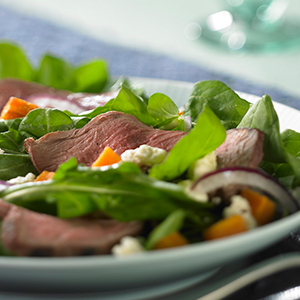 It's a weeknight and you really don't feel like pulling out all the stops to ensure a delicious meal. You want something with flavor, with bite, but nothing too heavy. We get it. Sometimes you just want something quick, easy and tasty!
Here are 3 deliciously simple weeknight salads with Opal Valley Lamb that are sure to tantalize your taste buds.
Warm Australian Lamb Salad with Sweet Potato
This delicious salad has the cooler weather written all over it but can still be enjoyed during warm months! With hearty sweet potato, you can celebrate the flavors of harvest season! This salad is great with Opal Valley Leg of Lamb.
https://opalvalleylamb.com/warm-australian-lamb-salad-with-sweet-potato/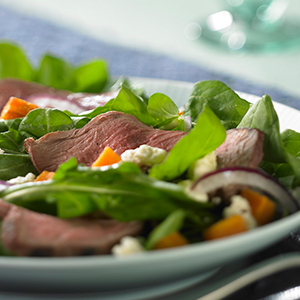 Green Goddess Lamb Cobb Salad
Pair the classic creamy American herb dressing with Aussie lamb for an international salad. Extra grilled or roasted corn works great, too. The best is it only needs 6 minutes of cooking time!
https://opalvalleylamb.com/green-goddess-lamb-cobb-salad/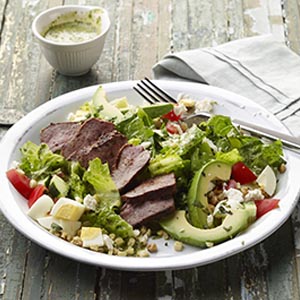 Thai Glazed Chops with Sweet Corn Slaw
If you want a fancier addition to your weekday salads, try this one! It only needs 30 minutes of cooking time and tastes just as amazing as it looks.
https://opalvalleylamb.com/thai-glazed-chops-with-sweet-corn-slaw/