Easy Peezy Picnics with Opal Valley Lamb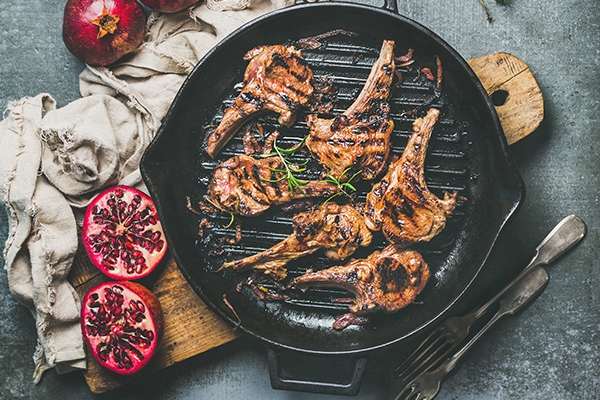 So you're looking for fun things to do with minimal effort? We've got you covered with easy tips for cooking and prepping lamb to ensure you have the most deliciously effortless picnic!
Lamb may seem intimating but it's not, and we'll show you why.
Most cuts of lamb are already tender so you don't even need to do much to create an all-star dish. Try leg of lamb – already very tender so it doesn't need much cooking time and is great grilled or roasted! Leg of Lamb recipes: https://opalvalleylamb.com/the-cuts/leg/
Let it chill – lamb needs to rest before you cook it, so don't make the mistake of taking it right from the fridge to the BBQ or stove! Letting it rest for even a few minutes will give you more evenly cooked and juicer meat.
No need to marinate it too much! You may think you need to marinate lamb to the max – but you don't! It's already such a flavorful meat and really takes on simple herbs and spices like rosemary, lemon and butter – yum! That's all you need – don't overcomplicate it.
Just as lamb needs a little chilling time before cooking, it also needs time to rest post cooking to ensure optimal tenderness and flavor.
The rack of lamb is a great option for entertaining because it has a fine dining restaurant quality look and delicious taste, but is also simple enough to make at home, and you can't beat simple.  A classic prep calls for a lightly herbed bread crumb crust to compliment the flavor of the rack. Check out these drool-worthy recipes: https://opalvalleylamb.com/the-recipes/recipes-for-rack-of-lamb/
Your new ground glory to BBQ heaven! Use ground lamb in burgers, sausages, sliders or small plates! It's also a healthy leaner substitute for ground beef and other ground meats. More recipe are waiting for you: https://opalvalleylamb.com/the-recipes/recipes-for-ground-lamb/
You have the tips and tricks and some recipe inspiration to kick-start your backyard picnic with epic flavors and easy prep times! What are you waiting for?
For more recipes, cooking instructions, and information visit http://www.opalvalleylamb.com/ today!