Hosting 101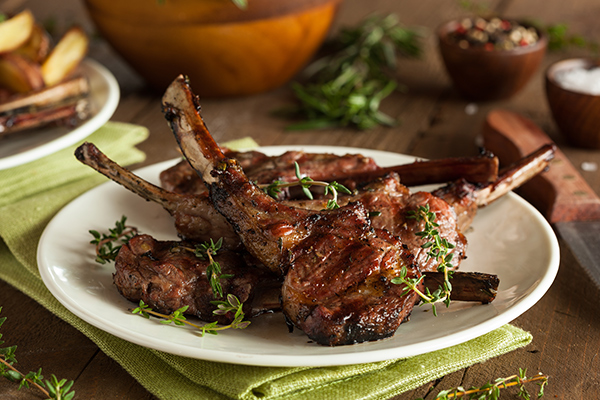 Host Your Guests Like A Pro
With the lovely, luscious spring in full bloom and summer on the horizon, we're dreaming of dining al fresco with family and friends! Aren't you?
If you want to be the Oprah of hosting the most epic gatherings, or you're just here to spruce up your already amazing hosting skills, then listen up. We've got everything from setting the mood, to setting your table and more.
Set The Stage
Wow your guests on arrival with a table set for a springtime delight! This is where you'll be spending most of your time anyway, so why not spruce it up with some elegant serving platters like a wooden board and ceramic plates. Add a beautiful arrangement of light and dark green leaves (these can be real or fake – based on preference) around your table. Pair it with pops of color from oranges and lemons! Adding some aromatic herbs in the mix will also leave your guests in awe of the wonderfully, fresh aroma.
Cheers!
You can't have an epic party without drinks in hand. Alcoholic or not, this is a necessity in any gathering. Create a themed cocktail or pick a refreshing white or sparkling wine and have that ready to place in guests hands when they walk in the door. They'll be thankful they won't have to ask for a drink.
Wine Tip: wine pairs deliciously with lamb! Check out our blog that features some wine pairing tips here: Easter 
A Blooming Good Time
Embrace the great outdoors by adding even more plants and flowers around your backyard or inside your home. This will give off a springtime feel and looks stunning as well.
Comfort Is Key
If you plan to do your spring lunch or dinner in the backyard, it may get a little chilly at night depending on where you live. Set out some blankets and start a bonfire (if you have one). This way you and your guests can stay mingling outside, while your snuggled up by the fire. Make sure to have a warm beverage in hand, too!
Sharing Is Caring
Most importantly we can't forget the food. It can make or break your party if your food isn't properly prepared or thought out, especially when you're feeding a large crowd. An easy way to ensure everyone gets what they want and the amount they want is to create one large sharing plate across the middle of your table. This way your guests can pick and choose to their liking. Fresh veggies, cheeses, crackers and dips can be paired with cured meats and lamb like our Lamb Rack with a Hoisin Glaze! Tear off a piece, dip it in a sauce and get ready for a tasty lamb-venture!
Make The Perfect Playlist
Nothing is better than some nostalgia. Turn up the beats with an old-school playlist that will get your guests reminiscing on fun times or will get them up and dancing and singing karaoke! For an added touch, play your music off of a record player. Can you say #instagramgoals? We sure can.
Don't Forget To Relax And Enjoy!
Sure, lists and plans are great, but things don't always go the way you want. The best thing to do is enjoy your time during your party. The worst thing you can do is hide in your kitchen all night cooking, cleaning or worrying about how the guests are enjoying their time. Be in the moment, laugh and make memories! That is what makes you an ultimate party host.