Your Easter Menu Guide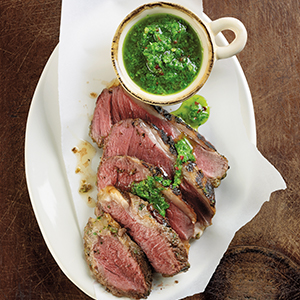 It's no secret that lamb takes center stage on most dinner tables for Easter. Who wouldn't want to bite on this flavorfully packed cut of meat?
Whether you're keeping things traditional with a leg of lamb, creating an unconventionally delicious Easter menu or just need some cooking tips. We've got you covered for every step of the way!
The Main Course
The main course is everything at any gathering. It's the one thing that everyone tends to talk about while snacking on apps and sipping wine, patiently waiting for the big reveal. If you really want to win the show this Easter, don't be afraid to think outside the lamb box and cook up a delicious lamb dish like this 30-minute delight! It's pretty to look at and even better to eat.
Brazilian Style Butterflied Leg of Lamb with Chimichurri Sauce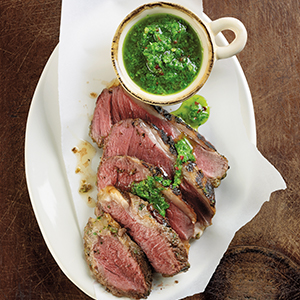 Pick A Side Any Side
Step aside main course, it's time for the runner up to take center stage… well almost. Whatever lamb dish you choose for the main event, you'll want some tasty sides to go with it. Plenty of fresh spring veggies like asparagus, carrots, peas, green beans that are simply roasted, sautéed and glazed will make an appetizing side for your lamb. Potatoes are also a classic staple side for any Easter lamb dish!
Wines That Pair Well With Lamb
Ain't no party like a wine and lamb party! Think of wine and lamb like the sun and summer. They go so well together that you wouldn't miss the opportunity to get out in the sun or in this case have lamb and wine. Since lamb is so rich in flavor it can actually be paired with so many different reds, whites and sparkling wines, but we'll give you a breakdown of some of our favorites. Enjoy all the poss-lamb-bilities!
Lamb Chops: Cabernet Sauvignon, Merlot, Pinot noir and Syrah.
Leg of Lamb: Malbec, Pinot noir, Cabernet Sauvignon.
Roast Lamb: Malbec, Pinot noir, Rose Champagne.
Lamb Shanks: Cabernet Sauvignon, Pinot noir, Zinfandel, Merlot.
Lamb Stew: Pinot noir, Zinfandel, Chianti, Syrah.
Moroccan Lamb: Zinfandel, Primitivo, Chianti.