3 Benefits of Eating Opal Valley Australian Lamb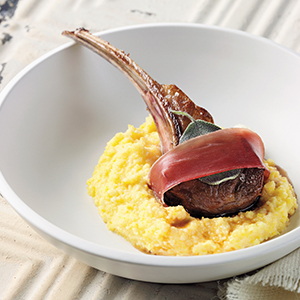 3 Benefits of Eating Opal Valley Australian Lamb
If you're here it's because like us, you prefer natural, wholesome food with ingredients you can pronounce. You also want to know where your food comes from and of course, indulge in delicious flavors at the same time.
You've come to the right place. Opal Valley Australian Lamb is not only natural, but our lamb is raised in wide-open pastures throughout our beautiful Australia. It's also:
✓ Pasture raised
✓ Raised without antibiotics
✓ No added hormones
✓ Free range
✓ Humanely treated
1) Delicious by Nature
Opal Valley delivers the highest quality without compromising the delicious sweet, yet mild taste of pasture fed lamb. We don't believe in adding antibiotics or hormones because our lambs are raised in a free range natural environment. Clean, natural flavors with unbeatable tenderness is what you can expect from Opal Valley Australian Lamb.
2) Farmer Owned
Did you know we are a cooperative business proudly owned by family farmers? This model gives us a distinct advantage over other meat companies as we have access to the best products available. Raising lamb flocks is a labor of love for our Australian family farmers. Care for animals and the environment is at the core of what we do.
3) Pasture Raised
Have you heard? Opal Valley is a leading North American Australian lamb brand for a reason. Australia's vast pastures, clean rainfall and abundance of sunshine, with advanced farm care result in a mild, leaner and more tender lamb famous for its delicious taste. This represents our bond to you of our steadfast commitment to quality, purity, consistency, sustainability, reliability and value from farm to fork.