The Secret Ingredients to a Lambtastic Summertime Barbie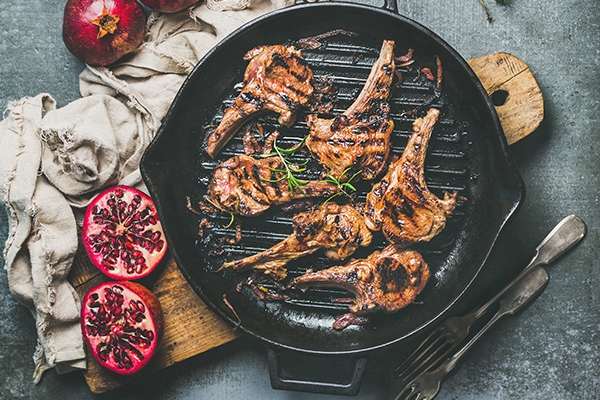 You're in the backyard on a sizzling summer Saturday, drink in hand, jamming out to Summer of '69, with some lamb on the grill. You're thinking, "I wish I could do this every night of the week". Guess what? You can. You don't have to leave the barbie festivities for weekends only.
There is such a thing as easy grilling. With these easy lambtastic recipes and a few smart hacks, you can master the art of weeknight grilling, and get dinner on the table before the sun goes down.
Here's how we minimize effort for stress-free weeknight grilling. They've got some serious chops!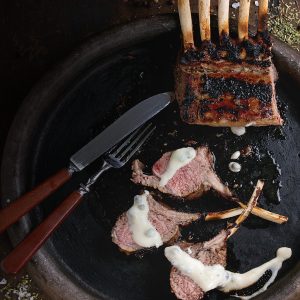 1. Your Lamb Deserves A Rest
Ready to tempt your taste buds? Allow chops and roasts to rest 5-10 minutes before cutting – it keeps them nice and juicy!
2. Your Lamb Is Thirsty!
Bring your meat up to room temperature before cooking to prevent it from drying out.
3. Wham Bam Simple Lamb
You can go simple and still get fantastic results! Rub Aussie lamb with a touch of olive oil, salt and pepper, then grill to perfection.
4. Show Off Your Chops On The Grill
Meet your new favorite weeknight dinner! Look for thin cuts of meat like lamb chops that just need a few minutes on the grill!
5. Marinate In The A.M. – Shank Yourself Later
Nothing beats coming home to an already prepped dinner. You'll shank yourself when you walk in the door and all you have to do is throw the lamb on the BBQ.
6. You Get A Salad! You Get A Salad!
Instead of bouncing between the kitchen and backyard, why not make your entire meal outside? Pop some veggies on the grill, like zucchini, eggplant and green beans alongside your favorite Aussie lamb for a deliciously simple grilled salad.
7. @Tag Your Meal Prep Buddies!
Use your leftover lamb from Sunday night and add it to a salad, stir-fry or sandwiches for the rest of the week.
8. Rack Up The Applause
Racks are for sharing, but ours are so good you'll want it all to yourself. Rosemary and lemon are classic go-to's when it comes to the rack. Paired with a simple side of rice or veggies and you'll be racking up all the likes.
9. The Posslambilities Are Endless
Use Aussie Ground Lamb in burgers, sausages, sliders, apps or small plates! It's a versatile meat, packed with sweet and mild flavors for your next shindig or weeknight meal.
10. All Clean Everything
No one wants to come home to a dirty grill. After cooking, turn up the heat for 5-10 minutes to carbonize everything, then clean the grates with balled-up foil. Clean BBQ = Happy Griller!